Discussion Starter
•
#1
•
Hi all,
We have some news regarding Wirelinq Android USB cable for car music.
After recent Huawei firmware update, Wirelinq is now compatible with Huawei phones.
Note that Huawei phones do not support USB streaming, so Wirelinq cable will work only with Dashlinq app and its plugins.
In the Dashlinq settings, there should be "Disable USB Streaming" option checked (Dashlinq -->Settings-->Car Integration-->Disable USB streaming)
See a
demo video
of Spotify Dashlinq plugin performing in BMW with Wirelinq and Huawei P20 Lite phone.
More information about Wirelinq is available at:
https://gromaudio.com/wirelinq/index.html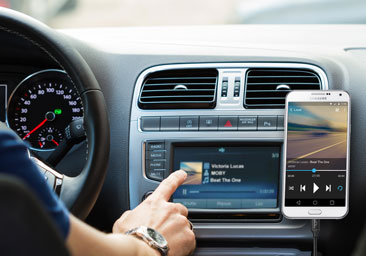 Wirelinq Type C cable is available at:
https://gromaudio.com/store/accessories/cable-wlq1tc.html
Wirelinq updates that are coming soon:
Pandora Plugin support and cover art support.
Stay tuned for the updates!
If you have any questions, please contact us at
https://gromaudio.com/support.html
Drive happy!