NITTO NT05
UTQG: 200 AA, A (All Sizes)
Click here for:
Sizes, Specs, and Pricing on the Nitto NT05
The new Nitto NT05 is a maximum performance tire that was developed using advanced computer simulation and extensive on-track testing. These development methods along with rigorous quality standards help produce a street tire that provides precise and responsive handling and performance
TECHNOLOGY
- Reinforced shoulder tread blocks provide exceptional rigidity and stability
- The continuous center rib consistently provides optimum tread contact with the road to maximize dry performance
- The specifically formulated tread compound and reinforced internal construction emphasizes dry road response, traction, handling, and high speed capabilities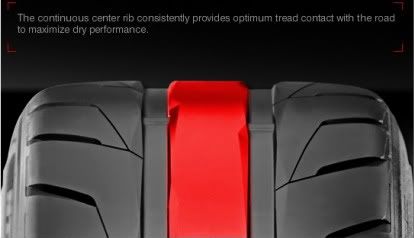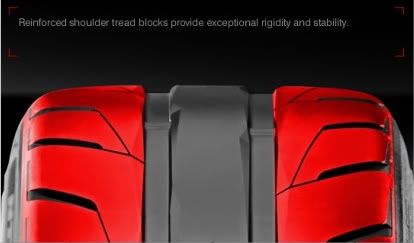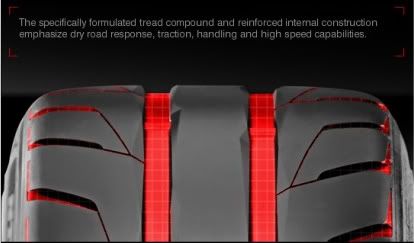 CURRENT SIZES
*235/40-17 *255/40-17 *275/40-17
*315/35-17 *235/40-18 *245/40-18
*265/35-18 *275/40-18 *275/35-18
*285/35-18 *295/35-18 *235/35-19
*245/35-19 *275/35-19 *275/30-19
*275/40-20 *315/35-20 *275/35-20
*295/45-18 *225/40-19 *245/40-19
*335/30-19 *255/45-20 *255/35-20
REVIEWS
MEDIA
Click the image below to view the NT05 introduction VIDEO.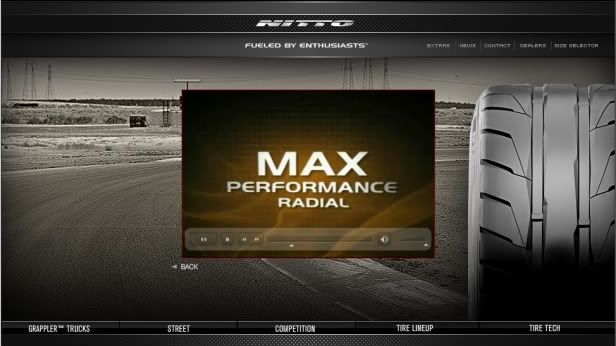 ​
If you are running the NT05, post your review here along with a picture or two - we (as well as Nitto) would love to read them.