Discussion Starter
•
#1
•
The races are on for Sunday the 28th!
This will be our second event of 2006. It will be held on Caroga Lake and we hope to see a few more Audis out there this week!
Just got some new pics tonight. They are courtesy of a gentleman named Mark Long from Poughkeepsie, NY. Thanks Mark, we appreciate the pics!
Mark attended this past Sunday's race to check out the action. He must have liked what he saw because he told me that he has ordered a set of studless tires and will be running with us instead of spectating next weekend!
The welcome mat is out Mark!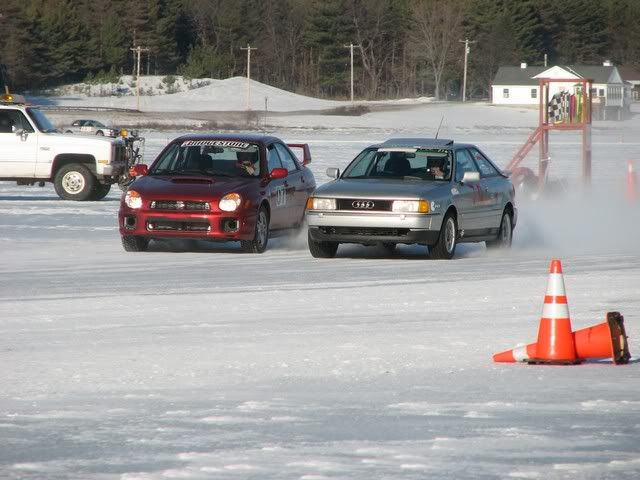 This is Scott Chizek's '02 WRX drag racing Warren Elliot's Audi Quattro Coupe down the front stretch!
Three more SLU-4 cars coming at you here. Jeff Collins' rare 323 GTX, Eric Hobron's STi and Mark Teetor's Legacy wagon.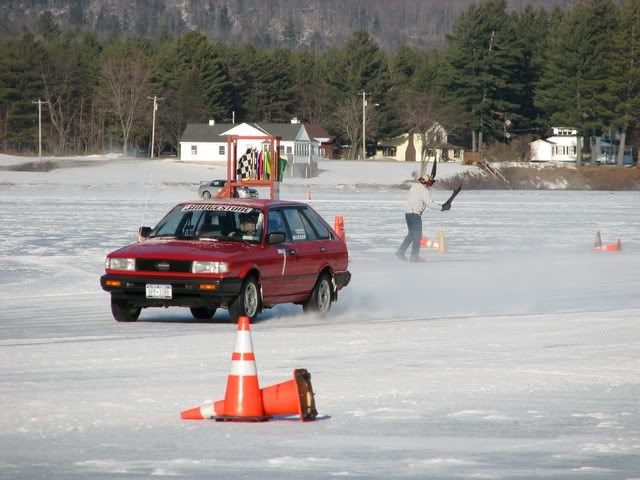 Huh? What's this thing doing out there? Certainly you can't race the big turbocharged monsters with one of these can you? It's a rare '89 4WD Nissan Sentra, and the answer is "Yes you can". B)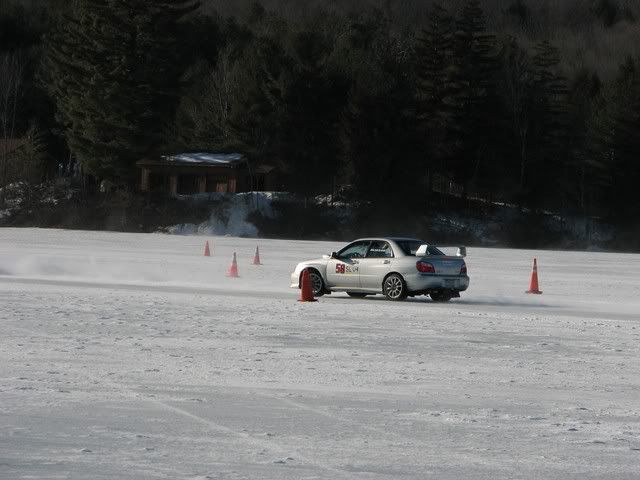 It's not all traffic all of the time. There's a lot of room to run by yourself if you choose. It's all completely up to you to decide how you will drive your car. No one forces anyone into a tight pack. If you don't feel confident or comfortable, you can opt to start last and avoid the close racing. You are in control.