Discussion Starter
•
#1
•
So I wanted to change my headlight bulbs from stock HID to 8000k, But I didn't know that I had to remove the bumper, is a time consuming job, so I decide to add HID in the fog lights as well, and change the city lights, the DRL's, and install a LED strip in one shot!
There's a lot of questions about if there's a Failure with LED's and HID or not.
Here's what I Found out:
HID's headlights: Not Failure Code
HID's Fog lights: Not Failure code
License Plate: Failure Code with LED's
City lights: Failure Code with LED's (The 194 bulb next to the DRL bulb)
DRL's: Failure Code with LED's (tried to install LOAD RESISTORS but burned out
)
Removing the headlight I found that there's is a T25 screw that is really hard to get! it took me over an hour to remove the 2 screws in the both sides.
The screw is about 8" deep and the hole is really small, you will need a T25 really long and really slim to get the srew.
OK, So here are the pictures of the job and some explanations:
TOOLS YOU WILL NEED:
T15
T25
10MM SOCKET
6 HOURS FREE
COLD BEER
SNACKS
AND A LOOOT OF PATIENTS!
TAKING THE BUMPER OFF
FIRST OF ALL (AND IT'S NOT NECESSARY BUT IT WILL MAKE THE JOB MUCH EASIER) TAKE THE TIRES OFF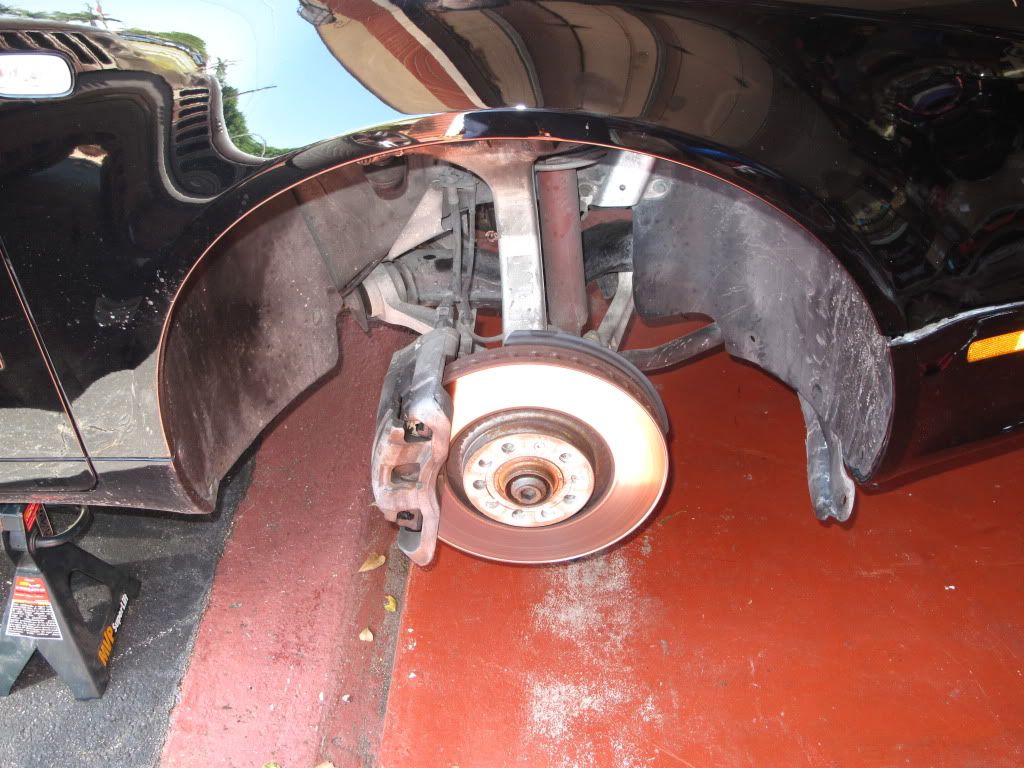 THEN TAKE OFF THE PLASTIC AROUND THE WHEEL, THERES T15 SCREWS AND A COUPLE CLIPS. YOU DON'T NEED TO TAKE IT ALL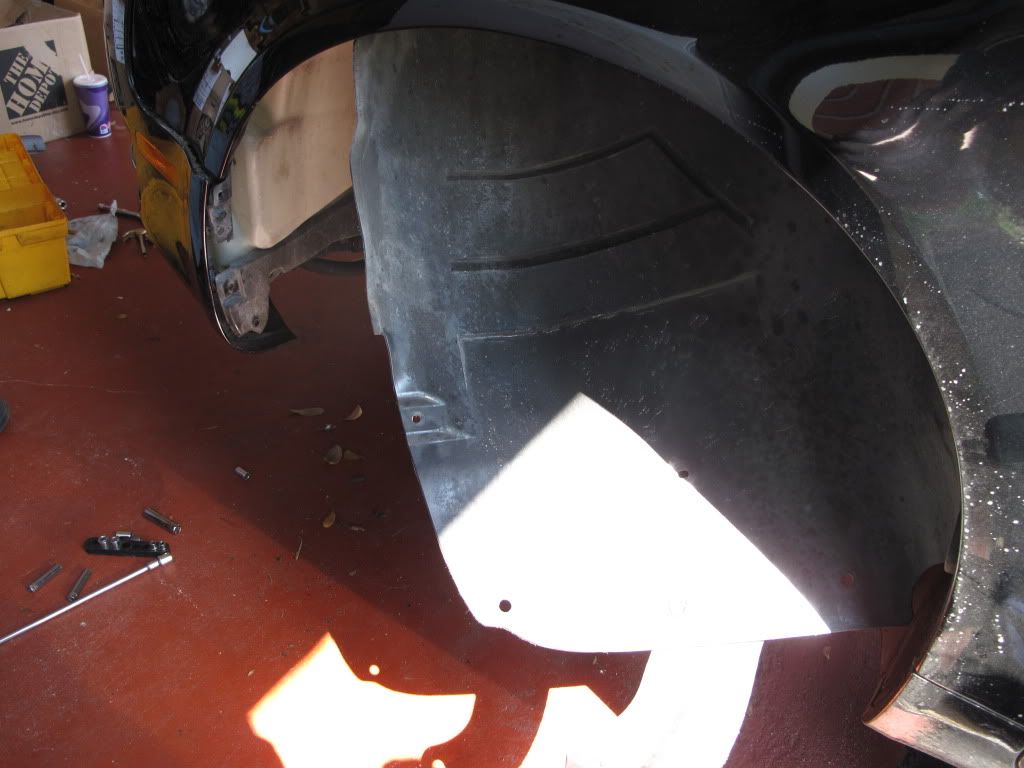 BEHIND THE COVER THERE'S A COUPLE T15 SCREWS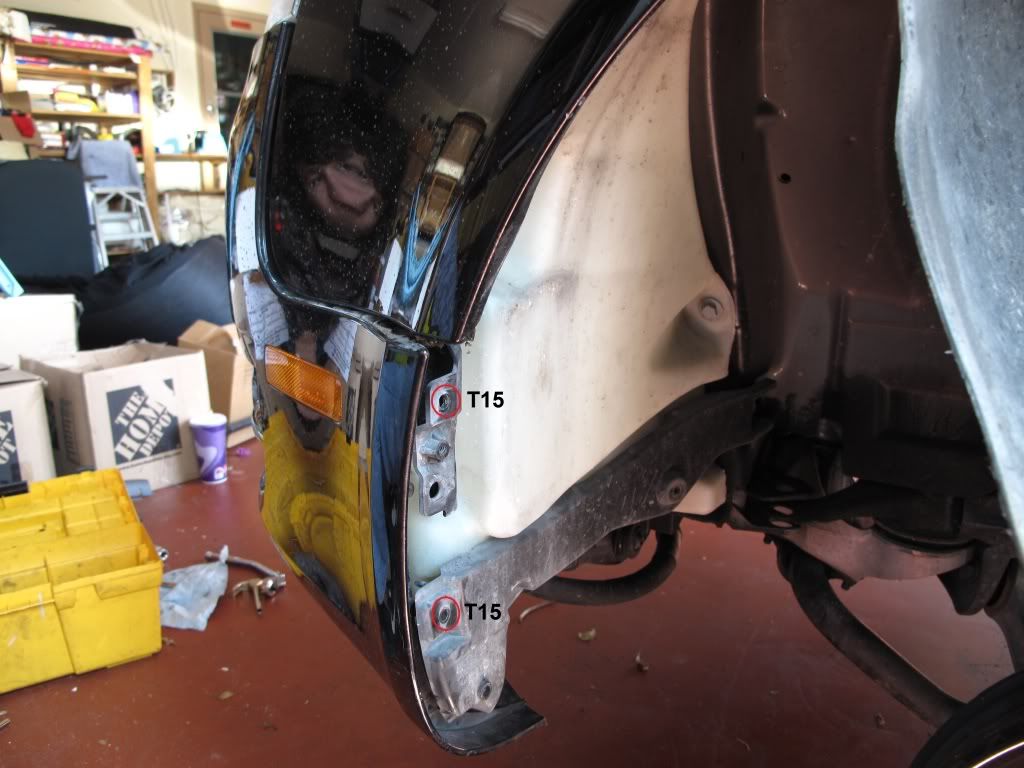 THEN THERE'S 2 10MM SCREWS, THEY ARE KIND OF HARD TO GET, YOU WILL NEED A LONG ADAPTER WITH THE 10MM SOCKET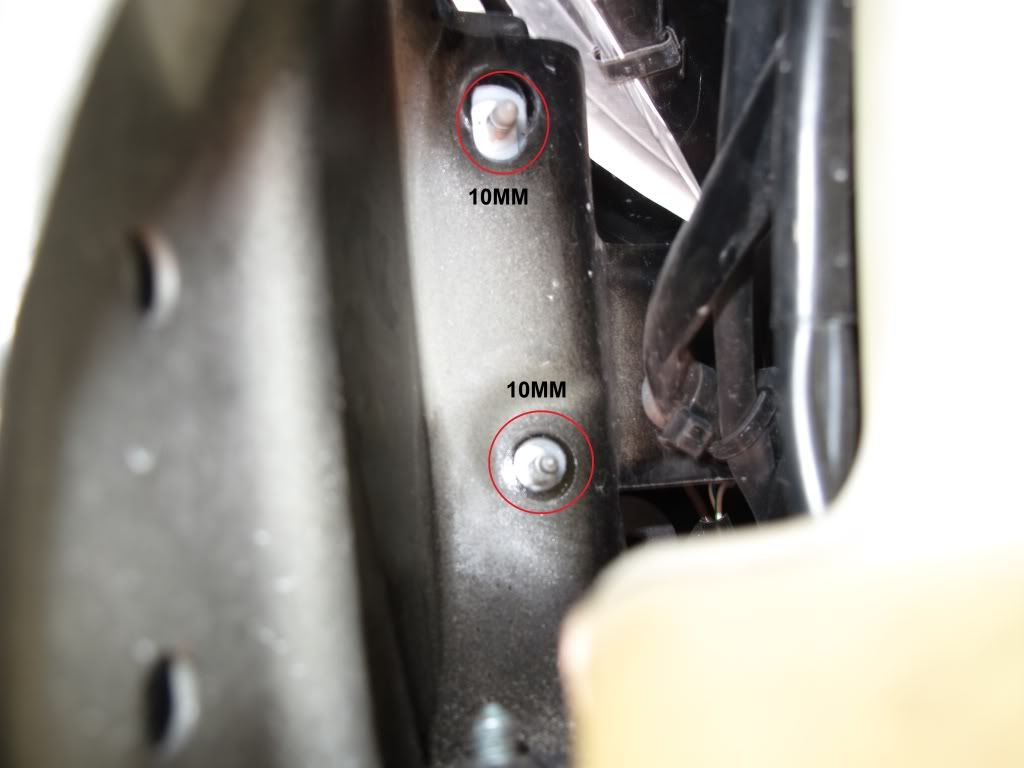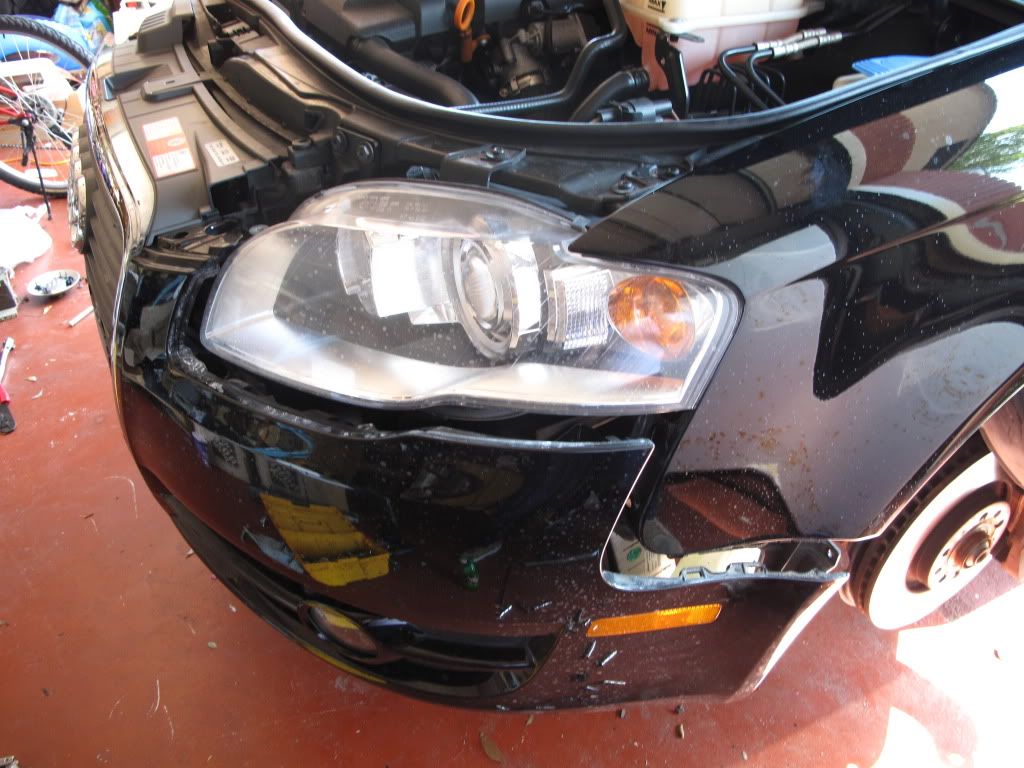 THEN THERE'S 3 T25 SCREWS ON TOP OF THE GRILL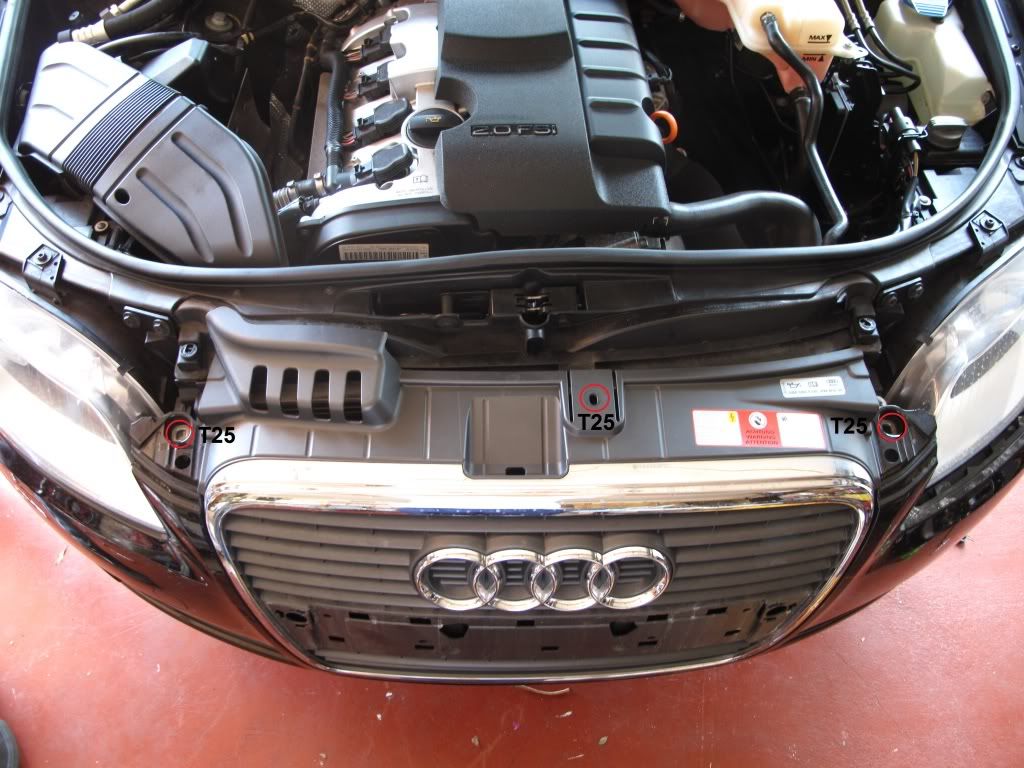 AND VOILAAA!! BUMPER IS OFF!!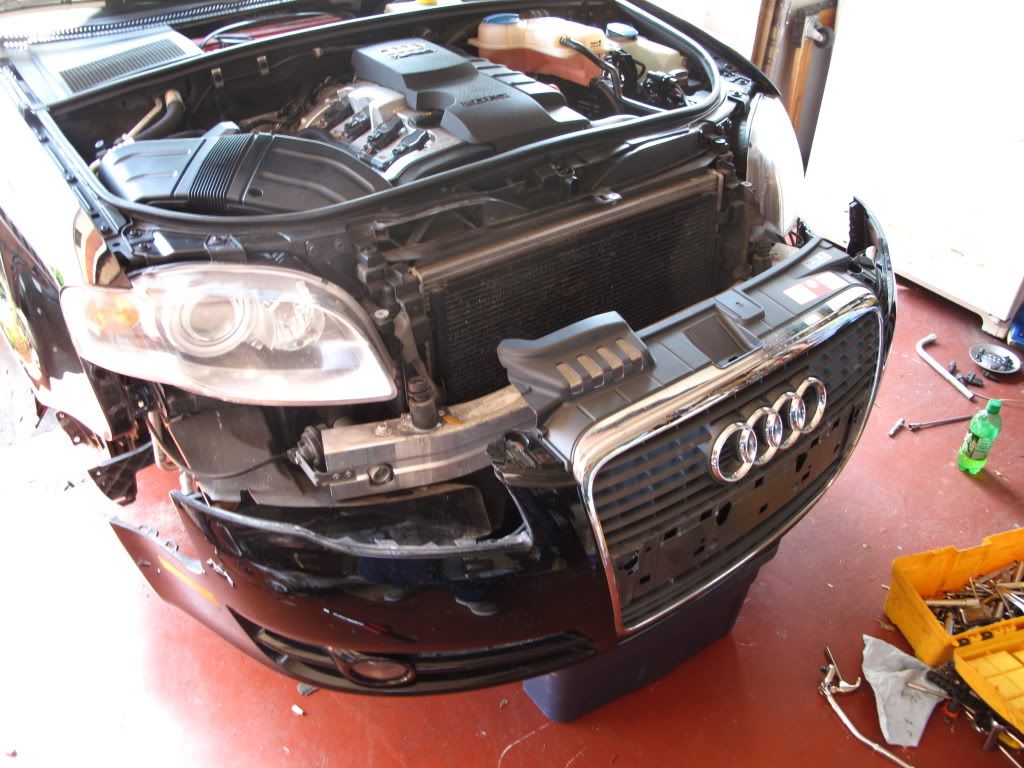 TAKING THE HEADLIGHT OFF
THERE'S 3 T25 SCREWS, THE ONE WITH THE STAR IS REALLY HARD TO GET! YOU WILL NEED A LONG T25 SCREW DRIVER
HERE'S A TIP, THAT'S WHAT I DID IN CASE YOU CAN'T FIND A LONG T25:
GET A T25 SCREW DRIVER AND SMASH THE HANDLE WITH A HAMMER OR ANTHING HANDY. TAKE THE T25 DRIVER AND SHOVE THE END INTO A SOCKET, PREFFERBABLY THE SMALLEST SOCKET YOU CAN FIND BECAUSE YOU WILL RUN INTO TROUBLE WHEN YOU ARE GOING TO INSERT THE T25 SOCKET INTO THE HOLE. IT'S ABOUT 8" INCHES DEEP TILL THE SCREW SO THE LONGER THE BETTER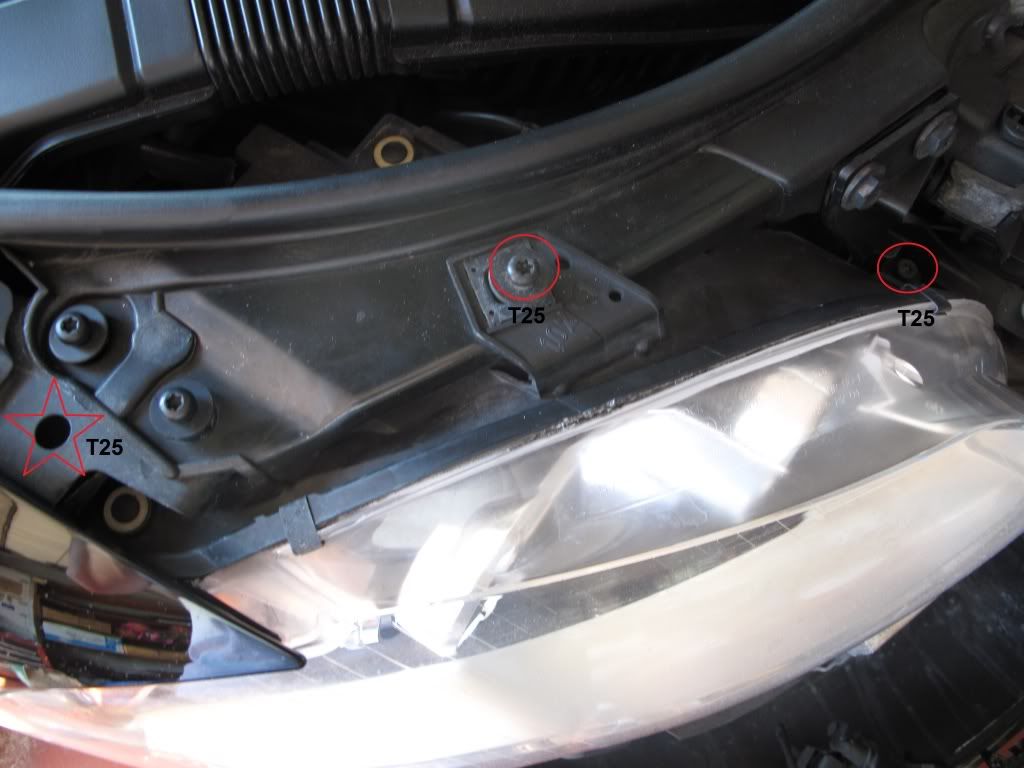 ONCE IS OFF! THE ONE WITH THE STAR IS THE ONE HARD TO GET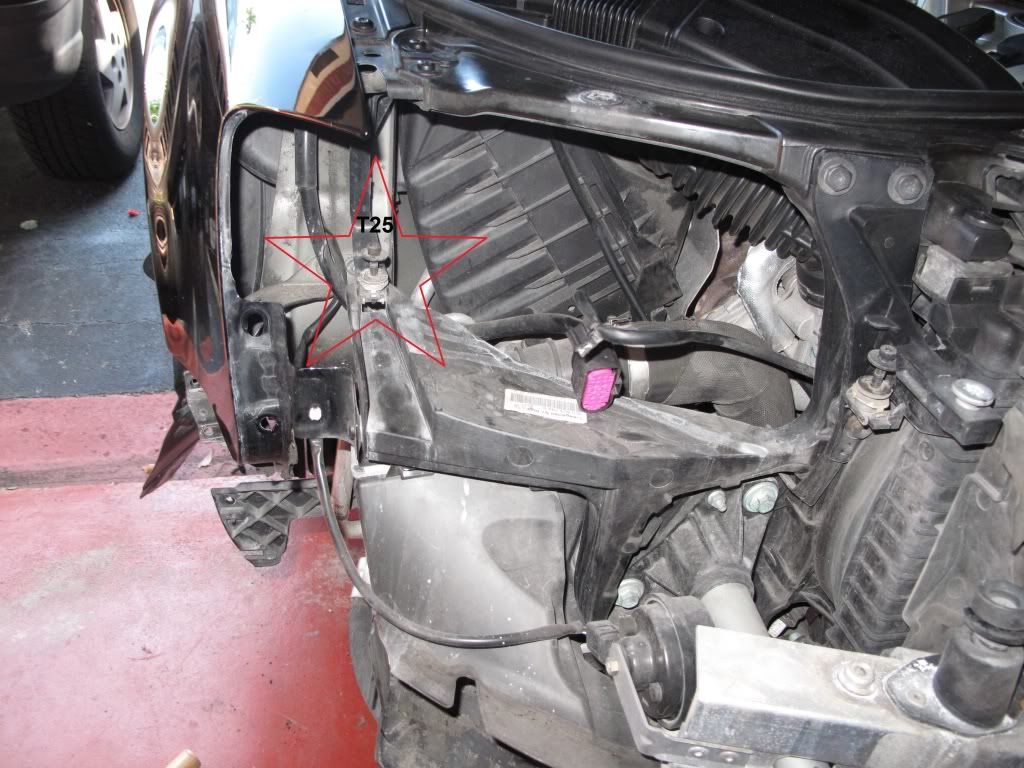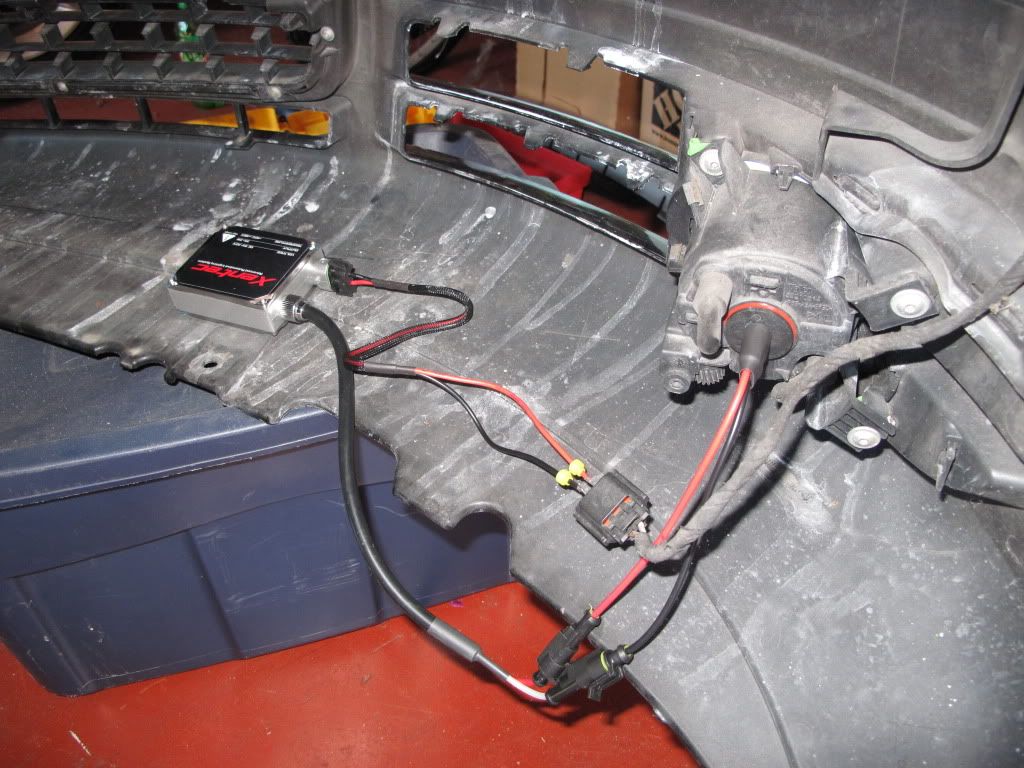 BEFORE I DID THIS JOB, I DID SOME RESEARCH ABOUT REMOVING THE BUMPER AND I COULDN'T FIND ONE LIKE THIS, SO THAT'S WHY I DECIDE TO DO IT.
HOPEFULLY THIS WILL BE REALLY HELPFUL FOR YOU GUYS!!
THANK'S FOR READING!