Discussion Starter
·
#1
·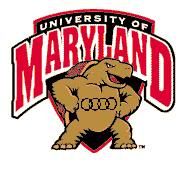 Audi Mid Atlantic Meet Maryland
Who: All Audi's and VW's
Where: College Park Ikea Parking Lot
When: Saturday June 18
Time: 7pm-11pm
Ikea Address: 10100 Baltimore Avenue
College Park, MD 20740
This is meant for everyone in the audi community to get together and relax. The location of the meet is decided with many variables in mind to include availability of food/drinks, parking, police attention, ease of access, and distance for people to drive. The time of the meet is decided based on other events in the area and availability of club members to make the meet. The meet is meant to be a relaxing time without interference which is why there is a short list of rules that we ask all members to follow. These rules are common sense and easy to follow.
Meet Rules
1) No Alcohol - The last thing we want to have happen is the police to roll up and see open containers. If you have alcohol in your vehicle, let's say because you are going to a party afterwards, that is ok, it just cannot be open and in plain view. We care about one another here in this group and want to make sure that everyone is safe both coming to and departing from out the meet, as well as during the meet.
2) No Burnouts - There's not much that grabs a cop's or security's attention more than the sound of tire fire followed by white smoke. We want to keep police attention down at our meets so no burnouts or horseplay is authorized. You will be asked to leave if caught doing so. This is a zero tolerance rule as well.
3) No Drama - If you can't come around our meet without starting **** up with another member, then don't come around at all. No drama will be tolerated. The meet is meant to be a place to relax and we won't have it disrupted by some high school BS! Man up, let your balls drop, and keep it to yourself if you can't say something nice. If you have to ask yourself whether something would be appropriate to say or not, it's probably best you don't say it.
4) Clean Up - Throw away your trash and dont litter.
Follow these simple rules and I think you will find your time at our meet an enjoyable one. We want to provide an great environment for car chat and sharing our love for our cars. Thanks for reading and we look forward to seeing you at the get together.
Please confirm your attendance with a quick post please..........